Notes from the Levy Library
NOTES FROM THE LEVY LIBRARY by Annette Goldsmith
Second Sunday Book Club – column updated 5/25/23
Second Sunday Book Club – 6/11, 1:00 p.m. in Zoom
The Second Sunday Book Club is a no-stress monthly book club for STTI adults and friends – we talk about whatever we are reading, Jewish or not, for an hour or two, depending on how many people attend. It's fun! Email me at to rsvp and I will send you the Zoom link.
Here are some of the books we discussed at our last meeting: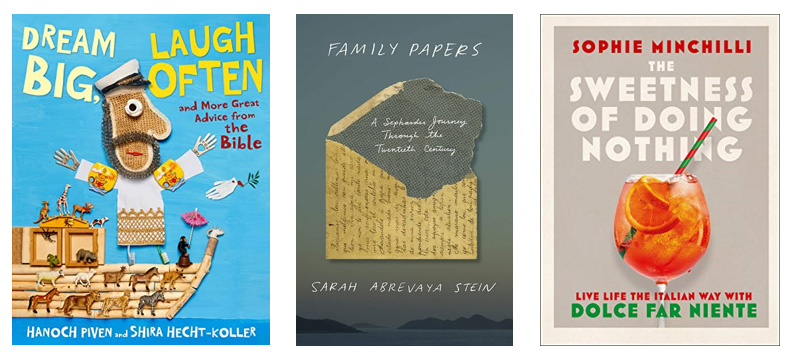 This will be the last meeting before we break for the summer, so come join us!
Chag Sameach, Shabbat Shalom, and happy reading!
Your Librarian, Annette
Do visit our online catalog http://stti.hl.scoolaid.net/bin/home. You can also get there via the Temple web site https://sephardictemple.org/ — click on the "Learning" tab and choose "Temple Library." Get to know your Levy Library – there's lots to discover!