LEVY FAMILY EARLY CHILDHOOD CENTER
Honoring the Past.
Inspiring the
Future.
Welcome to The Levy Family Early Childhood center, where critical inquiry feels like play, and the lights go on in unexpected ways. The Levy Family Early Childhood Center introduces our youngest members to our traditions and instills in them a love of Jewish prayer and rituals while encouraging them to become creative, enthusiastic and independent learners.
Our Philosophy
Following the guidelines of the National Association for the Education of Young Children (NAEYC), LFECC strives to promote positive relationships in children, instilling self-esteem and confidence while respecting each child as a unique learner. Our ECC implements a developmental play-based philosophy, promoting the cognitive, social, emotional, physical, as well as intellectual development of the young child, with special emphasis on Judaic values. Our daily routine of educational activities and playtime is further enhanced by enrichment programs such as art, yoga, music, and physical activities.
At its core, our ECC aims to provide passionate, knowledgeable, and qualified staff members who nurture and inspire the development of young minds.  We encourage diversity at our ECC and strive to offer an atmosphere that is respectful of all denominations and Jewish traditions.
The LFECC offers flexible programs suitable to families with differing time constraints. In addition to our standard full-day program, we provide a half day (short day) option, as well as early drop off and after-school enrichment sessions. Hot Lunch is included in the tuition fee.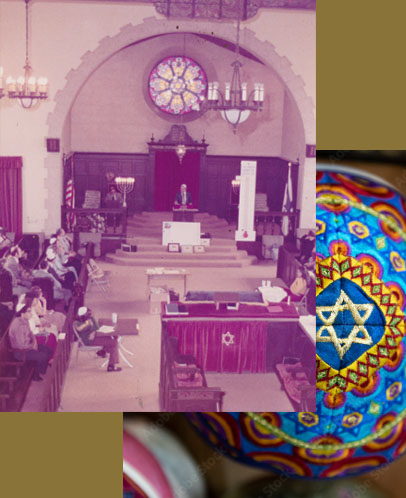 After School Enrichment
The Levy Family Early Childhood Center offers an after-school enrichment program from 3:00  3:45pm, Monday through Thursday.  Children aged 2-6 may select from one to four days per week.  Please see the ECC office for a monthly schedule of classes and fees.
Summer Camp
The summer program of LFECC offers weekly themed activities that allow for exploration, discovery and will inspire the creative side of the child.  Our campers begin each day singing, making friends, and getting to know one another and the staff at our morning outdoor Camp Circle.   From water play to onsite field trips (field trips come to us), each activity is designed to pique the interest of every child.  Our summer program includes Kosher hot lunch and daily nutritious snacks.  You may register for summer camp in one-week increments.
Parenting Center
Mommy and Me is a great introduction and transitional program into our Early Childhood Center. Classes in the Parenting Center are age-specific and geared to children 12 months to 24 months of age and their parents.  No membership in Temple Tifereth Israel is required to attend any of the Parenting Center programs. Please refer to the Parent and Me Handbook for more information.
Eva Wysocki born and raised in Israel started her journey in early childhood in 1981 as a preschool teacher at Pressman Academy. She left to start a family and continue her education to obtain an B.A. in early childhood, and a Child Development Associate (CDA). During that time, she implemented Mommy and Me programs for LA Parks and Recreation. She returned to early childhood in 1994 as the Judaic teacher for the preschool, and as the ECC director from 2005 until 2012, while completing her master's in education.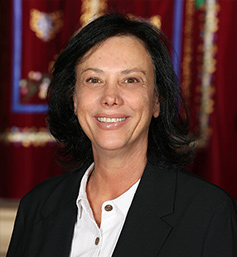 Eva joined the staff of Sephardic temple in 2012 with the task of licensing and opening the Levy Family ECC of Sephardic Temple Tifereth Israel. 11 years later our school has prospered and grew as the best part of Sephardic temple.
"Sephardic temple has given me the opportunity to create a place where children are loved, nurtured, and respected. Like all families we grow and learn. The Levy Family ECC is the new edition to an extended family, here I found a true home."
The biggest challenge children face today is the ability to be children. In a world of technology and competition, the innocence of childhood is lost. My responsibility and challenge as an Early Childhood educator is to preserve the precious, carefree moments children are entitled to.