NOTES FROM THE LEVY LIBRARY by Annette Goldsmith
Jewish American Heritage Month – column updated 5/13/22
Second Sunday Book Club – Special Guest Coming May 15!
Kick off Jewish American Heritage Month by attending our virtual book club on Sunday, May 15 (switched to the third Sunday so we avoid Mother's Day) at 1:00 p.m. Sharon Hart-Green will join us from Toronto to talk about her riveting novel, Come Back for Me, winner of the 2021 Firebird Award for Historical Fiction. All are welcome whether you've read the book, plan to read it, or just want to learn more. Read about Sharon and her work on her website: https://www.sharonhartgreen.com/. We'll have an abbreviated version of our regular meeting, where we just talk about what we've been reading, Jewish or not, starting at 1:00 p.m. Then Sharon will join us at 1:30 p.m. To attend, email me at library@sephardictemple.org for the Zoom link. I hope to see you there!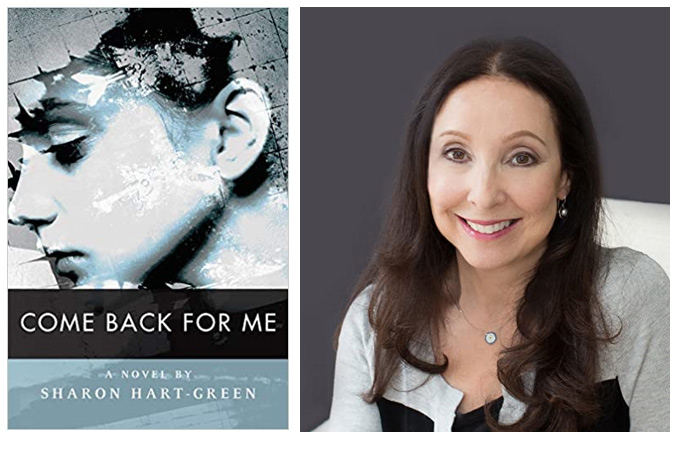 Sephardic Food and Music: From the Old World to America
The Association of Jewish Libraries, Capital Area Chapter presents writer, chef, and cooking instructor Susan Barocas and Ladino singer/songwriter, author and activist Sarah Aroeste in a virtual program for Jewish American Heritage Month on Sunday, May 22 at 4:00 p.m. Explore the Sephardim's fascinating journey of cultural identity and survival with these two leaders of America's Sephardic community. The program is free. Register in advance for this Zoom meeting: https://us02web.zoom.us/meeting/register/tZMvcumqqjwpG91Xovq8xr5Ldg4guZX1ONHo
Fighting Antisemitism using Children's Literature
If you missed this excellent presentation with authors Tziporah Cohen and Joanne Levy on using children's books to fight antisemitism, the video replay and resource list are now posted at http://www.joannelevy.com/fighting-antisemitism/
Ask me for their books!