Last night was truly an unforgettable experience as we had the opportunity to meet the friends of Unit 669 in LA.
Reserve combat officer, Co-Founder of that Cat 669 Alumni Association and Executive VP of Development at AFU 669 Bar Reuven; Yoav Asa, a Reserve Combat Medic in Unit 669; and Johnny Soreff, Reserve officer and a team leader in Unit 669, were the main speakers at the event and they shared firsthand accounts of their missions and operations during their service in this elite unit.
The stories they shared were truly inspiring and gave us a glimpse into the dedication and bravery that the unit's soldiers possess.
We welcome you to explore the life-saving kit of Unit 669, consisting of the essential supplies required for various trauma situations. Our kits were created for Israeli civilians, with a particular focus on those who reside around the borders and in high-risk areas.
For only $100, you can equip an individual with the tools needed to help save lives in their community and help us save lives! Click here to learn more and make a difference today.
We would like to extend our gratitude to Rabbi Rafael Cohen & Sephardic Temple Tifereth Israel for hosting us and to everyone who joined us for this special event.
Stay up to date with the latest information about our activities by following us on Instagram, Facebook and LinkedIn.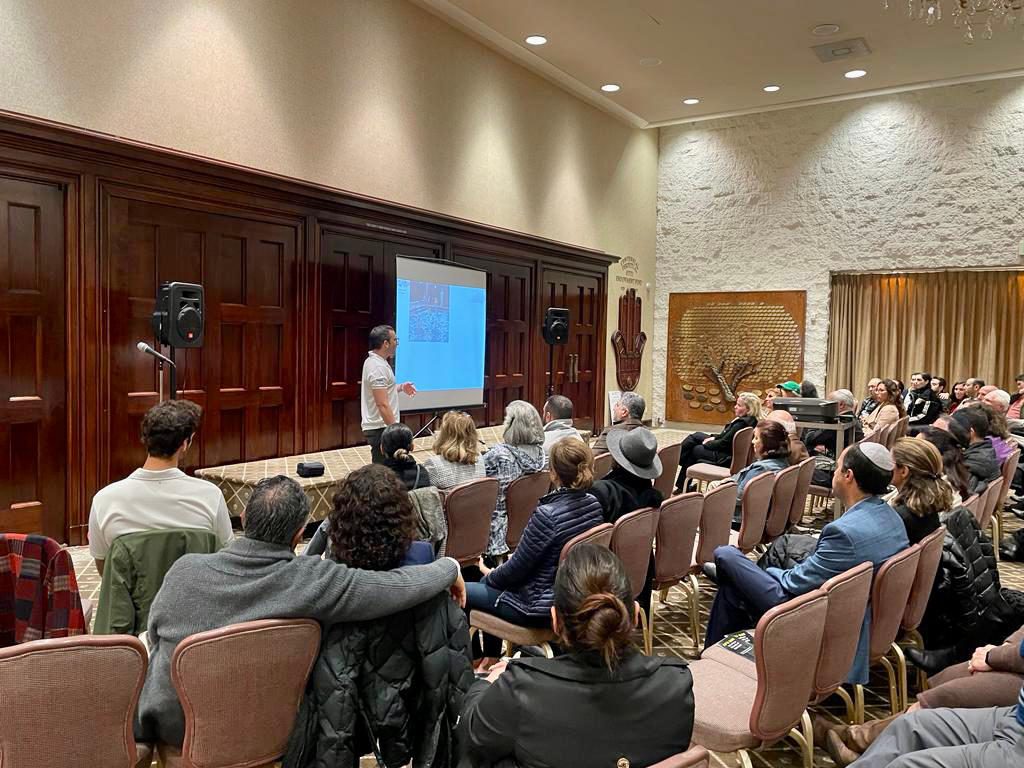 If you would like to hear more about our activity, tune in to our special podcast, "PodCats," for inspiring stories from veterans of Unit 669.
Discover how the flexibility, readiness, and creativity required on their missions translate to life outside the military, from entrepreneurship and innovation to social impact and inspiration.
Featuring interviews with veterans, supporters, and those rescued by the unit, "PodCats" showcases the most interesting stories from the nimble and creative Black Cat mascot of Unit 669. Join us for an unforgettable journey and be inspired by the heroes of Unit 669.
This summer an opportunity of a lifetime presents itself to you
Join us on our Mission to Israel trip presented by American Friends of Init 669. You'll have five incredible, action packed days to experience some of what Unit 669 does on a daily basis. Your first day in Jerusalem consists of a visit to Yad Vashem— a reminder of Never Again. Followed by a tour of the underground tunnels at the City of David. The next four days will take you all over Tel Aviv, Masada, and the Ramon Crater.
From Base tours, to leadership briefing to helicopter rides over the Dead Sea and rescue mission training (on land and sea) you will get to speak to some top tier leaders in the field. Let's not forget the food. Enjoy a sunny shabbat before Unit 669's Training graduation ceremony. Combining your love for Israel and her people with business and innovation, we can truly say there is no other tour like this.
Applications close soon, click the button below to fill out yours today!